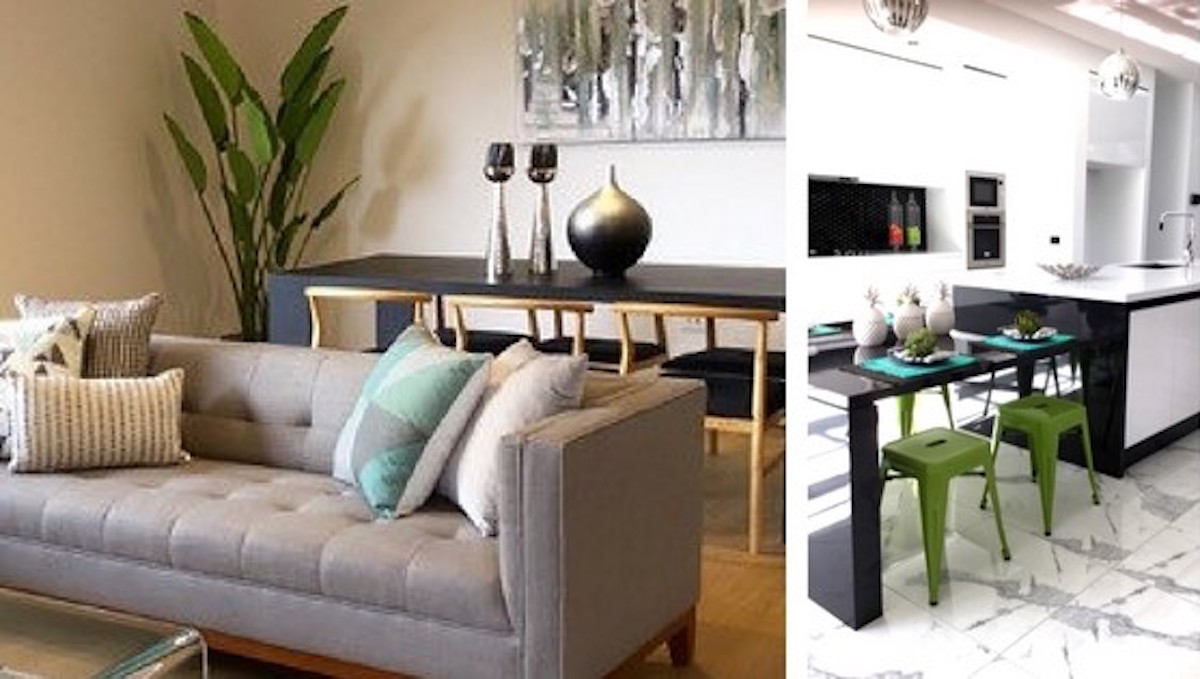 An Inspiring Home – 5 Design Rules To Follow
What makes a home unforgettable? Are there secret ways to create the 'wow' factor?  These are some of the questions I am often asked. While there are no magical formulas that would transform your house into the crème de la crème of homes, I would like to share the design rules that I go by, to help you create an inspiring home. Then over the next few months, we will delve deeper into design fundamentals and show you how to transform specific rooms.
It's a common misconception that you need to spend big to achieve a designer look. I believe it's all about creativity. Finding your statement pieces infuses your personality into the home to bring a sense of character and makes for an inspired home.
Maximise your space
Never underestimate the importance of a good layout and organisation.
The key principle for any home is to open it up to create a flow and the right proportions for each space. When property styling, I come across homes which could better utilise their space.
It's important for instance your living area is more spacious than your meals. Reallocating more room for the lounge creates the right proportions and can add more value to a home. Reconsider how you use your space and make the most of what you have.
Clear the clutter
Being organised with minimal clutter will allow artwork, mirrors, and precious heirlooms to standout and inject a sense of 'wow' to your home.
Get started by sorting a room. Allocate a time to mark items to donate, recycle, or refurbish and you might rediscover items in the process that had been overlooked. Importantly, clearing clutter also makes a room seem larger and more serene.
Create your rhythm
Whether you have a new or an established home, planning your designs for each room will help establish a rhythm and continuity. Starting from the front to the back, select a style and colour scheme to tie the look together.
Repetition works well. Pick a pattern or color and repeat it throughout a home. This also makes for easier decision-making when updating your home. Illustrated in the photos below is a rich complementary palette of green and purple accents repeated in soft furnishings. It's teamed with sophisticated neutrals that won't date.
Colour your world
Depending on the size of your home, colour can be used differently. Warm hues can make a large room feel cosier, while lighter colours can open up a small room. Ambient lighting in darker areas creates an inviting atmosphere. I prefer working with a neutral base as it allows for more depth by layering soft furnishings. Adding touches of gold allude to a sense of sophistication and glamour.
Seasonally, I would advise a change of colours for cushions and throws. From brown and orange in autumn and winter, to turquoise, blues, and limes in spring and summer.
If you'd like to experiment with colors, there's plenty of online inspiration. However, you may not have considered using a color wheel. This site lets you choose one of your favourite colors and see recommended ones to complete a scheme.
You can also create your own mood or inspiration board to visualise a scheme before spending any money.
Breathe life into a home – The natural touch
Personally, flora makes a home come to life – there is nothing more refreshing and invigorating than stepping into a home that brings the outdoors in.  Evidenced at the Décor + Design Show in Melbourne this year was the 'Organic Matter' trend that sees wild natural elements like lush green foliage incorporated into designs. Be creative. Flowers, leaves, or branches can all be used to provide a natural touch.
I hope you have enjoyed our first of many in our Inspiring Home series. Stay tuned for my next blog on 'How to Style Your Dream Bedroom'. Happy decorating!