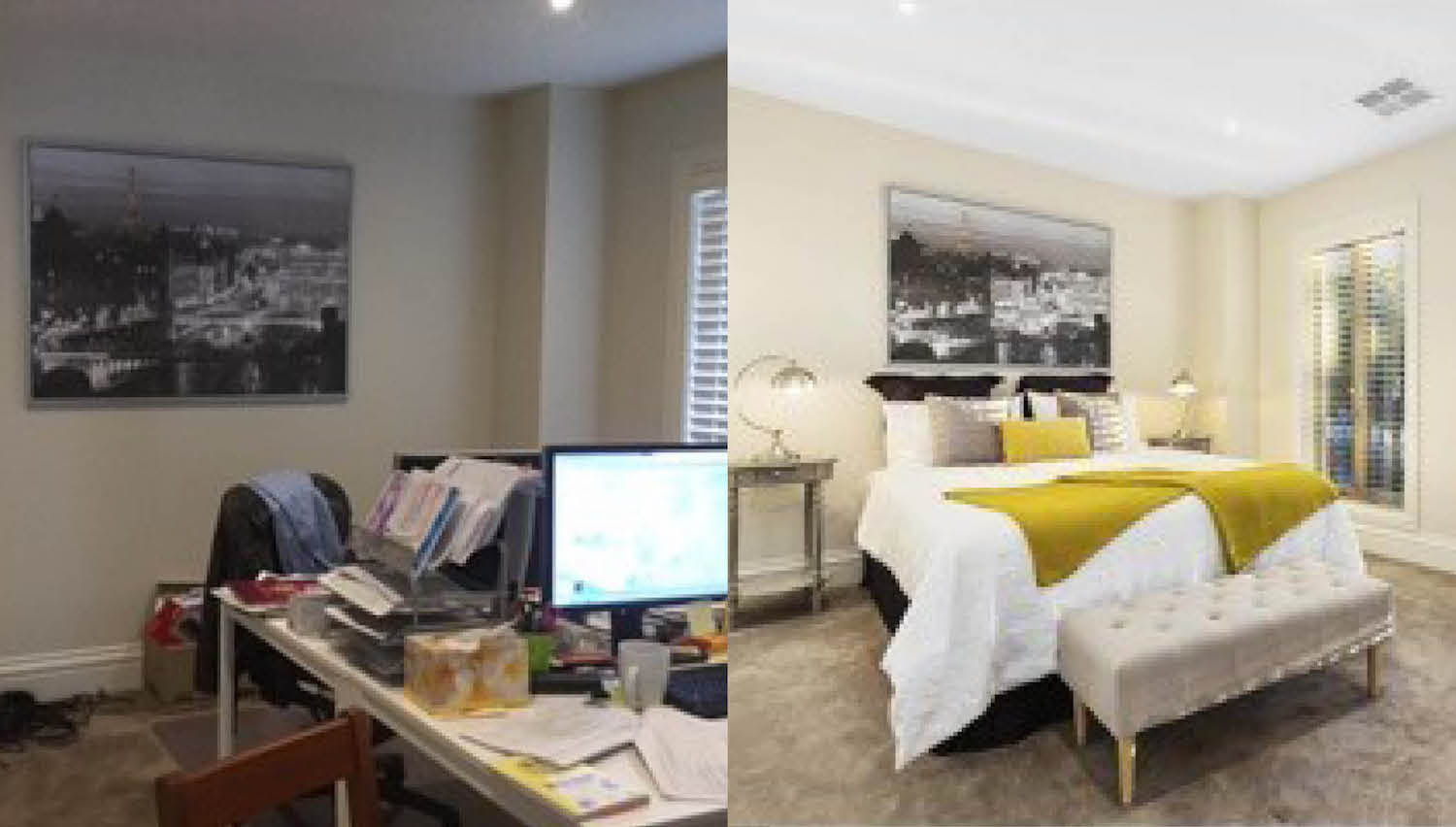 Common Mistakes To Avoid When DIY Styling Your Home
Popular series like The Block, Renovation Rescue and Masters of Flip illustrate how beautifully styled homes can attract premium prices. After watching these shows, a makeover seems like a task that's easy to undertake, yet the reality is harder than it looks. Designs to Inspire style up to 3 properties a day and have some expert tips to avoid common DIY styling mistakes:
Positioning furniture 
Arrange furniture to allow for people to walk comfortably through a home. There's nothing worse than knocking into an arm of a couch as soon as you enter a room.
Oversized furniture, such as sofas, can make the room feel smaller. Take care not to fill every corner of the room and get the proportions right for the space.
Staging a spare room as a study
Many buyers have difficulties visualising the actual space so help them out! Bedrooms add greater resale value than studies and styling a room as a bedroom widens the appeal.
A bedroom better showcases the full proportions of the room. A prospective buyer can easily picture the bed removed and imagine a study but will question if a study can accommodate a bed!
Styling a study as a bedroom – Images by Designs to Inspire
Sparse bedrooms
Pillows without puff can cheapen the feel of a room. Layer multiple cushions and use throws to create a luxurious hotel feel.
Pulling this look together can be one of the most difficult things for novices to get right. Get inspiration with our bedroom styling tips.
Lacklustre walls
People undertaking DIY styling can take depersonalising too far and remove all artwork. Yet this can leave professional photos looking bland.
Carefully selected artwork throughout a home creates rhythm, provides interest, warmth, and the wow factor.
Styling for your personal taste
It's not about you. It's about appealing to the right buyers.
Keeping the home neutral is the safest way to go. Avoid bright colored feature walls and sticking too closely to one specific style. Add a touch of today, through color or scatter cushions, or an occasional piece.
Underestimating the cost of DIY styling
How often are budgets blown out when it comes to homes? While small touches, such as cushions and accessories can be affordable, people often underestimate the total cost of styling a home.
Bigger items such as sofas and chairs add up quickly and can significantly outweigh the investment in a professional stylist. And that's before factoring in the time to source, purchase, deliver, and as often required, assemble the furniture.
Once your home is sold, will these new items suit your next property? These are questions you should ask yourself.
With these handy tips, you can now avoid common mistakes we see from many DIYers. If it all seems too much and you prefer to let the experts transform your property, then the team at Designs to Inspire is happy to help.