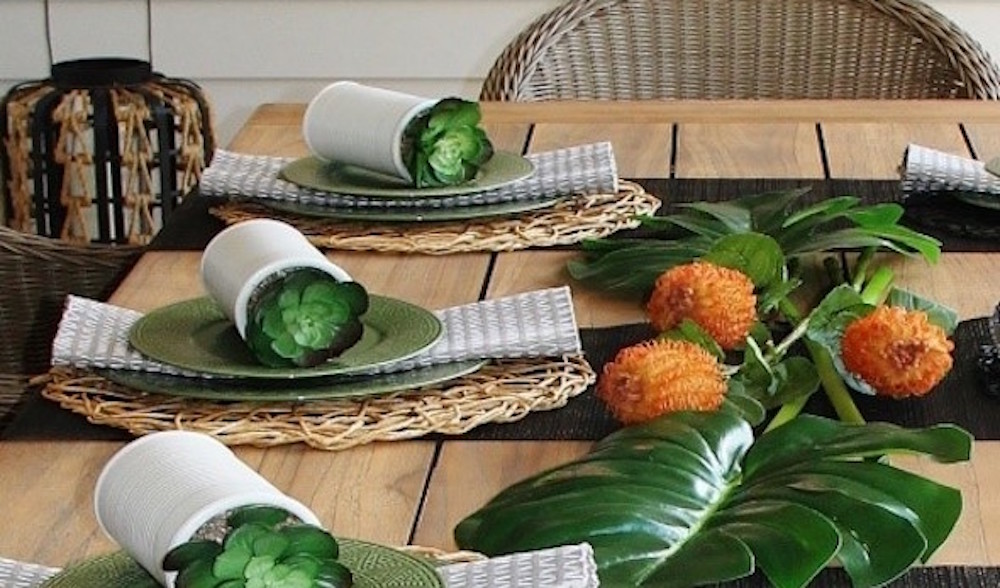 How To Style Your Home For Summer
At Designs to Inspire, we confess to being a tad obsessed with our gardens. So we're delighted to share our best styling tips to help you transform your home into a summer oasis.
Bring nature in
Breathe life into your home with plants in your living room, kitchen, bedroom or even bathroom and transport yourself to the tropics. To add additional flair, choose a pot with personality. There are many stylish designs, shapes and sizes available with geometric patterns, in a concrete planter or a solid color for a classic look.
Looking for a DIY project? Freshen up a pot with spray paint in your choice of color or create your own fairy or rock garden in a glass terrarium.
Botanical motifs are always in vogue and this year inspired by the Rio Olympics are more widely available. With cushions, artwork and even bedding inspired by nature, there are even more ways you can add a lush look to your home!
Woven baskets are on trend and can be used to store cushions or magazines or act as a plant holder.
Brighten the indoors
Change your winter soft furnishings to brighter colours to instantly lift your mood. Try one of these schemes:
Greens provide a luscious feel
Blues are soothing and cooling
Fresh neutrals are breezy and calming
Remember to continue the colour scheme outdoors to connect the spaces visually:
Enjoy alfresco living
Want to enjoy the outdoors all year around? An Alfresco expands your living space and encourages outdoor entertaining: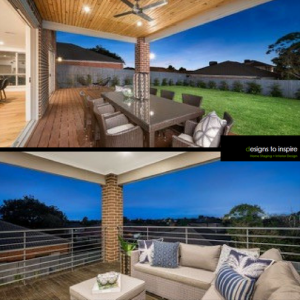 Choose versatile furniture that looks equally good inside and out, such as rattan or wicker chairs for a relaxed elegance. Look for Sunbrella fabrics as they are durable and UV, water, and mildew resistant, making them suitable for indoor and outdoor use.
If you want to take your outdoor even further, there are stylish blinds available that allow you to enclose your outdoors.
Set your table with natural style
Summer settings can look great with natives combined with twigs and branches from your garden. Layer with natural textured table runners, placemats, napery, and plates in contrasting textures for interest.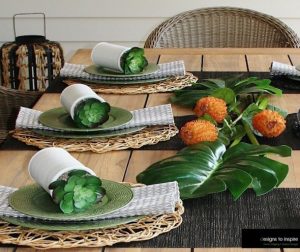 Limited space?
With smaller outdoor spaces such as courtyards or balconies, dwarf potted plants, such as Citrus Meyer 'Lemonicious' or cumquats in a topiary offer an ambulance of fruit as well as greenery. Channel your inner Martha Stewart and create your own lovely marmalades and preserves.
Vertical gardens allow you to reach new heights to maximise precious floor space for your outdoors.
Choose water wise plants
Choose water wise plants such as cacti, succulents, Australian natives or Yuccas. In addition to being hardier, they look sculptural and modern. For more information on water-wise plants for your area see ABC Gardening.
Let the summer entertaining begin!