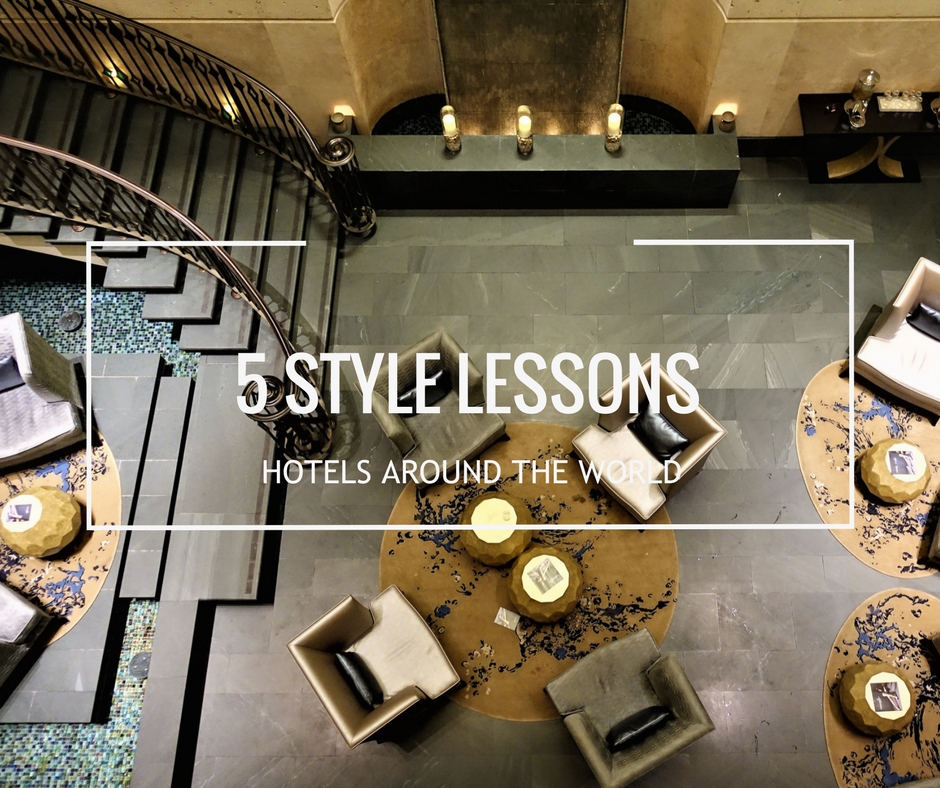 5 Style Lessons – From Hotels Around The World
5 Interior Design Tips – From Hotels Around The World
After enjoying the most blissful summer holiday in Europe and the UAE (sorry, I don't mean to rub it in), I was both overjoyed and underwhelmed with many hotel rooms. And why is that? It all came down to one reason. Poor decision making and not a lack of money. So here are the top 5 style lessons learnt from my holiday vacay that you can apply to your own home.
Top interior design tips – what hotel interior design can teach us
Style Lesson 1 – Monochrome magic
There's a certain feeling a monochrome room evokes. A sense of restrained drama,
class and timeless style.
Remember going without colour means you need to add interest. To do this, try mixing styles of furniture, adding patterns and contrasting fabric types. Here this Lebanese restaurant in the UAE nails the look with patterned tiles and hanging pendants in contrasting yet harmonious shapes. And the best part, the food was amazing!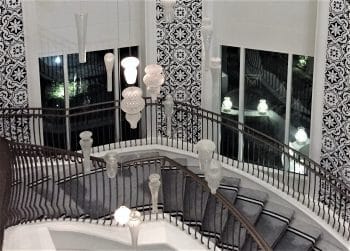 Image: Ayamna Restaurant, UAE
Style Lesson 2 – The journey makes the destination sweeter
Led across floating slabs of stone and down a dimly lit passage, I entered the most amazing foyer at ShuiQi Spa. Transported away with this visual?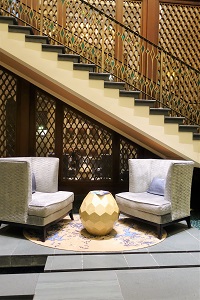 Image: ShuiQi Spa, UAE
While water passages may not be pragmatic for your home, you can leverage elements of this design. Here I've used paving with aggregate to a similar effect, which helps guests slow down their steps and take in the surroundings.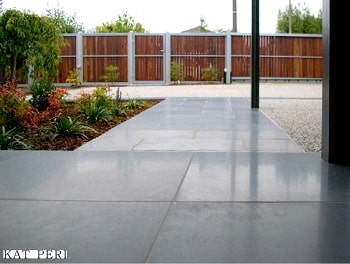 Image: Kat Peri Design
Side note. Melbourne's Vue De Monde is a must for the sensory and culinary experience as you're lead down dark halls before the dazzling Melbourne skyline views are revealed.
Style Lesson 3 – Never enough storage 
As Shaynna declares on The Block, a lack of storage at face height is a sin. I would have been happy with hip storage in some boutique hotels. This gorgeous angled waterfall vanity is drool-worthy but where do you place your toiletries? Storage is always a must.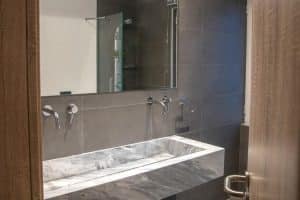 Style Lesson 4 -Poor colour choices spoil a room
One of our splurges was to stay at The Atlantis Hotel, which is the size of the Crown Casino and with a price tag to match. Unfortunately the riot of bright colours let this luxury hotel down. Despite any theme (think you can guess this one!), downplay your accent colour to add sophistication. You can try the 60:30:10 rule as a guide when planning your home colour scheme.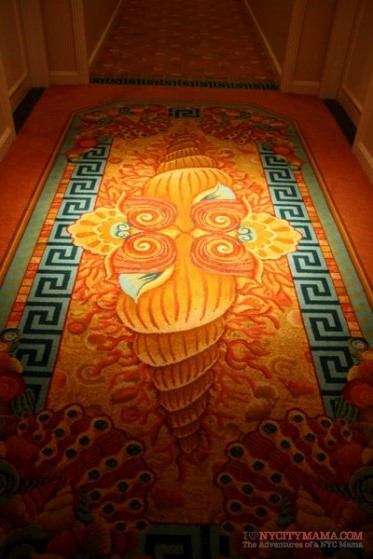 Image: Atlantis Dubai
Style Lesson 5 – Love luxury fittings
When the fam saw this amazing shower we immediately said, we need one! If you can splurge on luxury fittings for your bathroom, especially those that are pragmatic yet indulgent such as this multiple shower head, you'll enjoy the indulgence every day.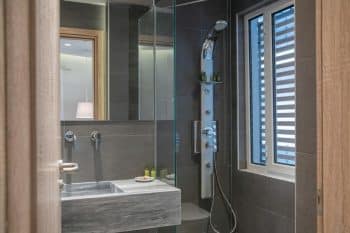 Image: AD Athens Luxury Rooms and Suites
Holiday Snaps – Enter to win!
Do you have any holiday snaps of a great hotel style you loved?! Share them with us on Instagram @Designstoinspire with the hashtag #style, and we'll randomly give away 3 of our Designs to Inspire – Home Staging + Interior Design Fragrances "Intrigue" to lucky Australian followers in October to transport your mind to an exotic location.