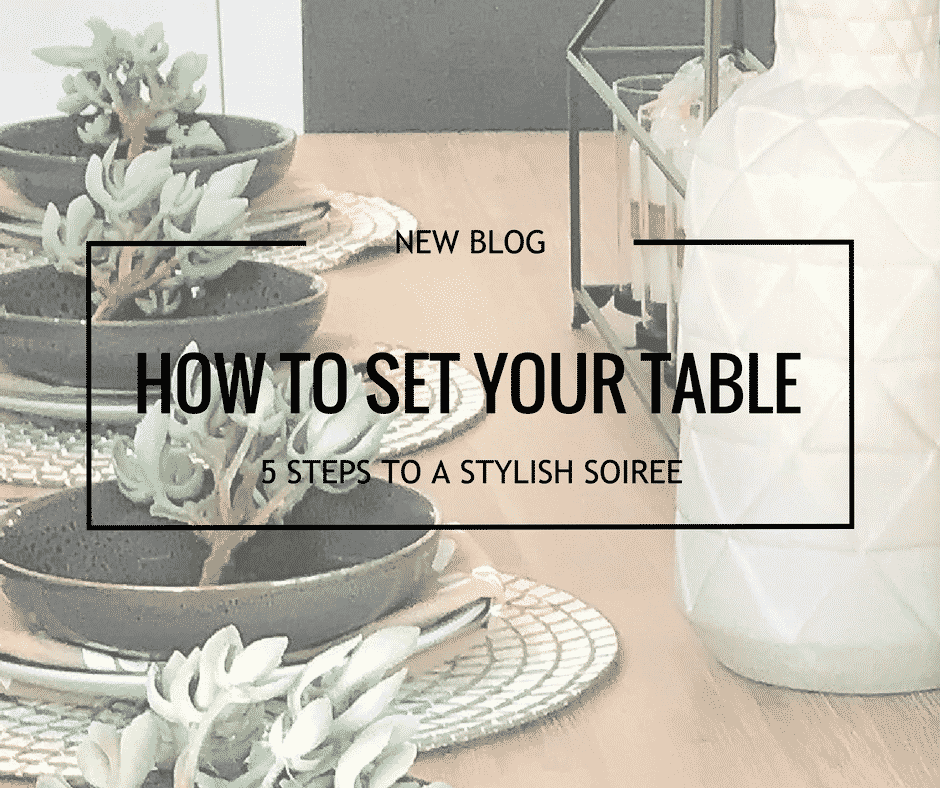 Table Settings – 5 Steps To A Stylish Soiree
The idea of entertaining can be overwhelming. What to cook? Which drinks to make? We may not be able to help you with your menu plan, but we do know about style. As it's the season to be merry, let's get your home summer ready. Follow our 5 simple steps to perfect your table settings and entertain in style, no matter the occasion!
1. Today I want to be.. Decide on the look and feel for your event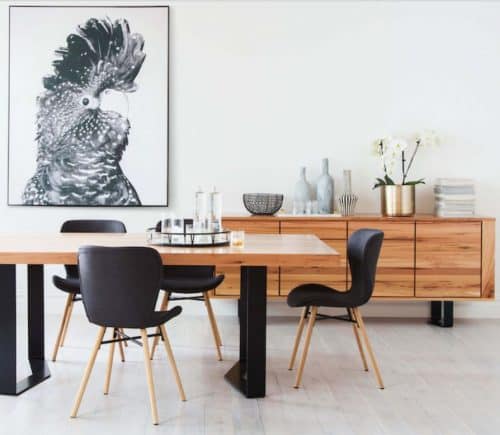 Pictured: (Top to bottom) Designs to Inspire Coastal Styling and Oz Design Furniture as seen in Home Beautiful, https://www.instagram.com/homebeautiful.
The look of your table should complement the style of your home. Think about the mood you want to create for your fabulous get together-
– Coastal and laid back: Think pale colours, linens, rattan and washed timber for a coastal look
– Lux and classy: A touch of shimmer and shine like gold cutlery
– Monochrome and hip: Go for modern black candelabras for some drama!
2. Add layers to your table settings- Place mats, napkins, boards, dinner plates, side plates and more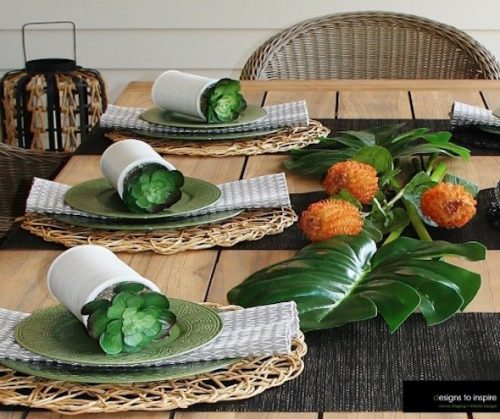 Pictured: Designs to Inspire Rustic Styling
The more layers, the merrier!
For a different take on your traditional placemat, check out Provincial Home Living Kriss Paper Placemat. Set with colouring pencils for some fun at the table, http://www.provincialhomeliving.com.au/christmas/set-the-christmas-table/paper-placemat-4011.
If you're unsure of how to set out the cutlery and piles of plates, see how with this video from https://www.brosa.com.au/blog/how-to-set-a-table-guide.
3. Create your centerpiece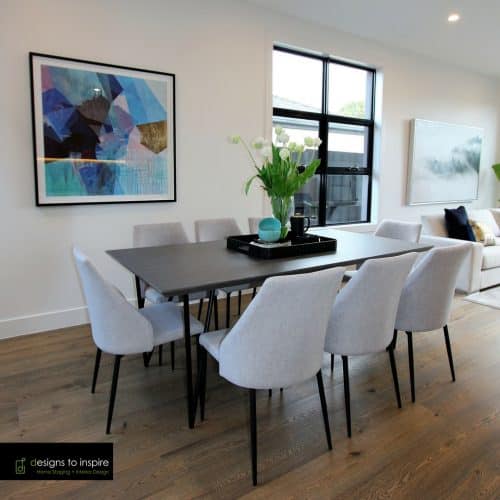 Pictured: Designs to Inspire Styling
This can be as simple as using:
– 1 board or tray with a stack of crockery for a casual get-together
– 2 candelabras create symmetry for a formal dinner
– 3 vases with flowers or ornaments for a more eclectic look
Check out these 7 Tips from Ash Bailey from The Byrd Collective for Creating Beautiful Flower Arrangements at Home, http://www.hgtv.com/design/make-and-celebrate/entertaining/7-tips-for-creating-beautiful-flower-arrangements-at-home-pictures
4. Add personality
Get creative with finishing touches to add more character to your table
– Greenery from your garden or fruit is a great way to add interest and colour to your table!
– Personalise your table setting with chalkboard signs or wine markers to write guests names on glasses, https://www.house.com.au/cellar-glass-marker-pens-2-pack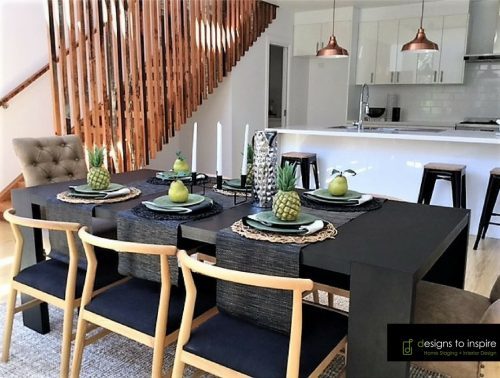 Pictured: Designs to Inspire Styling
5. Repeat

Pictured: Designs to Inspire Styling
Repeat the pattern – everything in rows looks pretty and plentiful!
Final words
Lastly, make sure you prepare as much as can in advance to make enjoy every moment your time with family and friends.
Oh, and if you want to extend your style to the rest of your home, why not style your console to create that wow moment your guests arrive into your home! Check out our blog, https://www.designstoinspire.com.au/consoles-5-steps-style-perfectly/
Here's to a summer of fun!
Happy styling,
The DTI team x