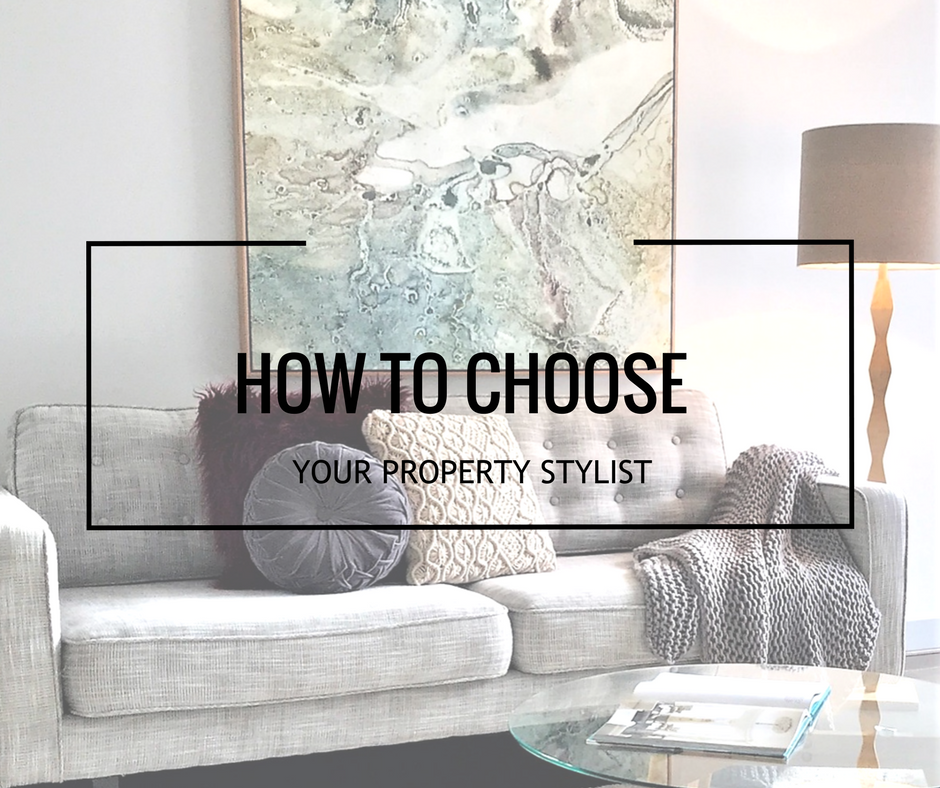 How To Choose Your Property Stylist
How To Choose Your Property Stylist
Property styling, also known as home staging or home styling, has become a key factor for a successful sale. As your home is your most valuable asset, selecting the right stylist is crucial. But how do you separate the novices from the experts? Here are the top questions you should ask to find the right property stylist for your home.
What Questions Should You Ask Your Property Stylist?
1. As a property stylist, what are your qualifications and experience?
Anyone can start up a home styling business. Qualified interior designers understand more than just the decorative elements. They are trained to recognize the architecture, design and style that will complement and enhance the presentation of your home. They are also trained to provide advice on enhancements to both the interior and exterior of your property. Remember one style does not fit all.
2. Do you cater to diverse styles?
Does the stylist you are considering have a variety of styles to suit the style and era of your property or do they cater for one style? A good stylist can create a range of looks from classic to modern and everything in between.
Look at your stylists work on social media and ask for recent examples of similar homes they have styled. Remember, one style can limit your buyers. Your aim is to make your home a standout and attract the right buyers.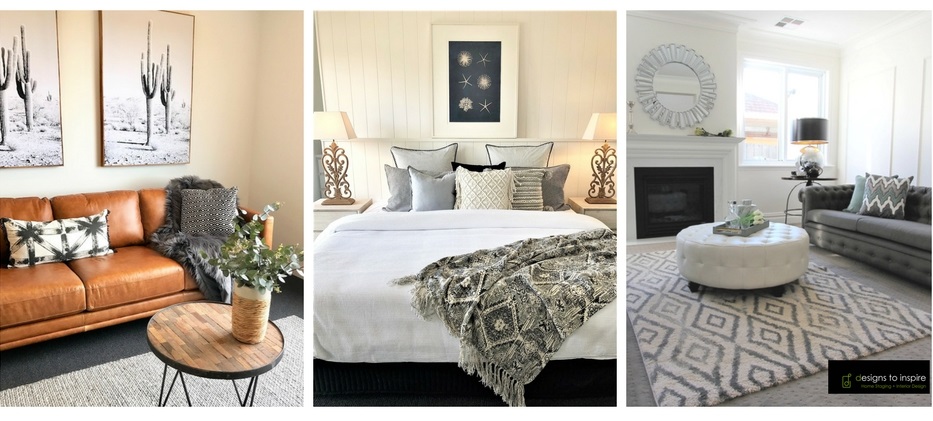 3. What's the 'real' cost of your hire?
Most property stylists offer furniture hire for 4-6 weeks. This allows for photography and a 4-week sales campaign. But what is the extended hire cost beyond the initial term?
Be mindful, higher end properties and/or changing market conditions can mean it takes longer to sell. Or, what happens if your home is one that doesn't sell at auction or the sale falls through?
Do your research. Independent sources such as REIV offer market statistics on the number of days it takes for properties to sell. Statistics from the Domain Group also highlight the range of the days on the market according to the suburb and dwelling type.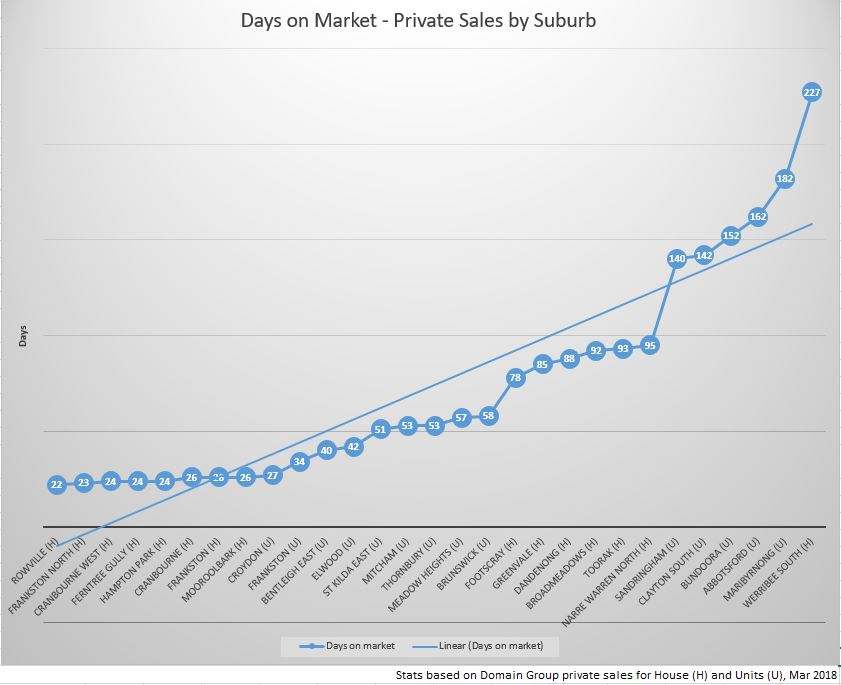 Also, consider the time of year you are selling how this may impact the length of your sale.
As an example, property stylists Designs to Inspire Home Staging & Interior Design was asked to provide a quote to style a home on the market. This property was being sold over the summer holiday period and the client was dissatisfied with the amount her current stylist would be charging for the additional weeks hire required. It would cost the client more in extended rental charges than to have the home newly styled again!
It is crucial you understand the cost of ongoing rental charges and factor this into your decision up-front to avoid any nasty surprises.
4. Can I hire your furniture while living in my home?
Not all stylists will supply furniture for lived-in homes due to the risk of damage and wear and tear.
If you find yourself needing to live in your home while selling, then this should be a leading question to help narrow down your stylist.
For these 'partial' styling requests, where stylists work with your existing furniture, expect advice for which furniture pieces they can be used and those that should be placed into storage. Ask for advice on how you can maintain that show-worthy look throughout your open for inspections.
It's always important to understand styling to sell is different from interior design. Styling to sell is about de-personalizing your home and creating wider appeal whereas styling to live in a home is tailored to your personal taste.
5. Is your stylist's advice truly independent?
Your stylist is there to give you honest and independent advice to help maximise the sale price of your property and generate a faster sale.
Independent stylists work for you and can be hired irrespective of the agent you employ. We find many homeowners ask for our advice before they decide on their real estate agent. The advantage is that they can begin preparing their home for sale as the process can take longer than anticipated. Consultations can vary from a paid redesign service which includes advice on cosmetic renovations, such as which paint colours would suit your home or a free onsite quotation which provides advice on the items that can be used for staging which can help you in the decluttering process.
Make sure you ask your stylist if they have any preferential deals with estate agents. Ensure the quality and style of the work of a recommended stylist is of the standard you would expect. Lastly, use these questions as a checklist when interviewing a home stylist.
Why Choose Designs to Inspire for your Property Styling needs?
Designs to Inspire is a Melbourne based property styling business having worked in the industry for over 7 years. We pride ourselves on offering honest and open advice to help clients make the right decision for their unique circumstances.
We have written this article to help property owners avoid any nasty surprises and ensure transparency in the industry.
To check out our portfolio, visit the Designs to Inspire Instagram page or https://www.designstoinspire.com.au/recent-projects.
Not ready to engage a stylist? Check out our ten tips for preparing your property for a successful sale, www.designstoinspire.com.au/top-tips-for-a-successful-sale/.