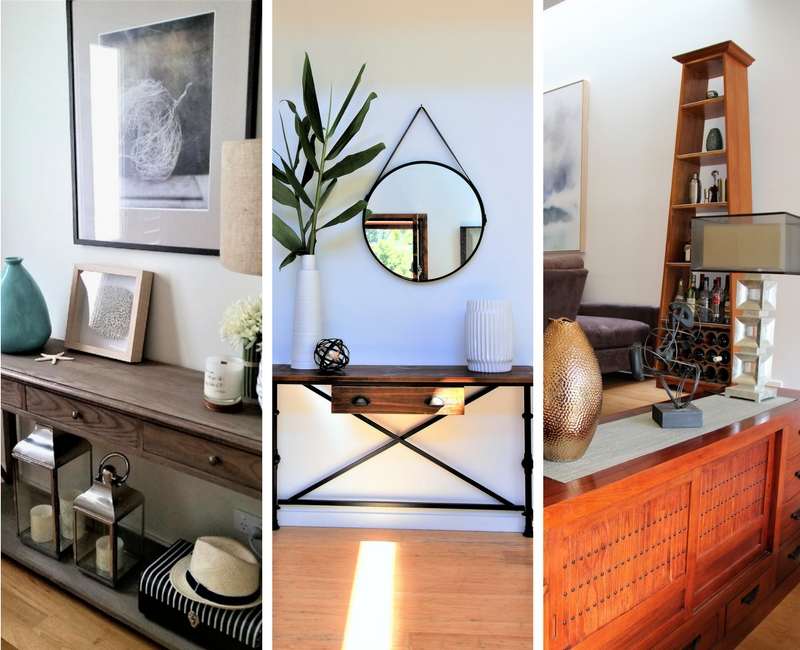 Consoles – 5 Steps To Style Yours Perfectly
Have you noticed a change occurring in the modern home? With open plan living, consoles are no longer restricted to the hallway. Look further and add a console besides a lounge, in front of a window, or as an alternative workspace.
Now you've found a place for your sideboard, how do you achieve that elusive look that warrants more than a quick sideways look? No matter your personal taste; traditional, Nordic, Hamptons, Industrial..follow our 5 steps to style your console like a pro.
1. Create height
A good place to start is with a statement lamp or set of lamps for a more formal look. In addition to adding ambient lighting, the height establishes the foundation for how you style your console.
With a lamp, go for a solid base to anchor it to the console. A graphic black base adds designer flair, washed timber suits a Hamptons-inspired look or go for a quirky lamp, such as our stylist's pineapple lamp, for a sense of playfulness.
Importantly, a high component on your console creates scale. It also helps your eye travel across the different layers you're about to build for your perfectly styled console.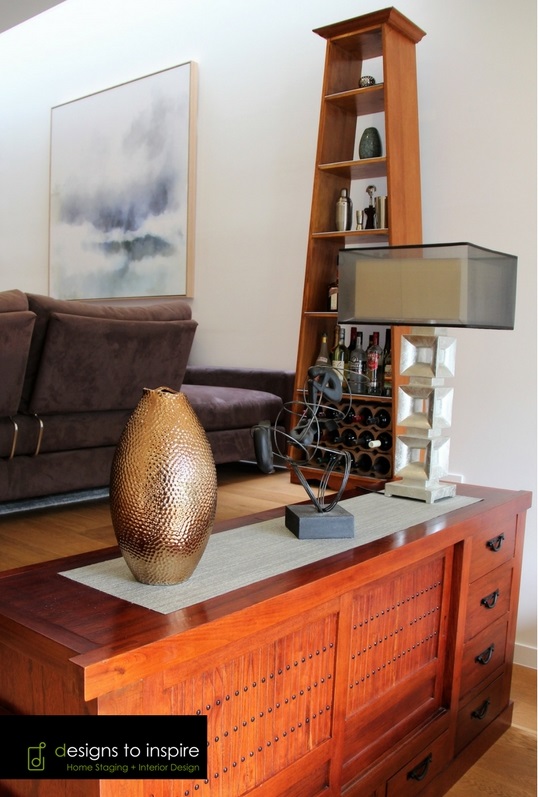 2. Add a mirror or artwork
To inject a sense of your personality choose an artwork or group of artworks that scream 'this is me!' Artwork can be centred above a smaller console or propped up against a wall or hung off centre as a stylish alternative. We're crushing on Antoinette Ferwerda's colourful and layered art at the moment, and mist filled escapist prints.
There are so many pluses in having a mirror in your space. Mirrors make spaces look larger, bring in much-needed light to a room and can be positioned to reflect a beautiful view. With many options to choose from, we love bold sculptural frames to make a statement and metal frame with a leather strap for a modern edge.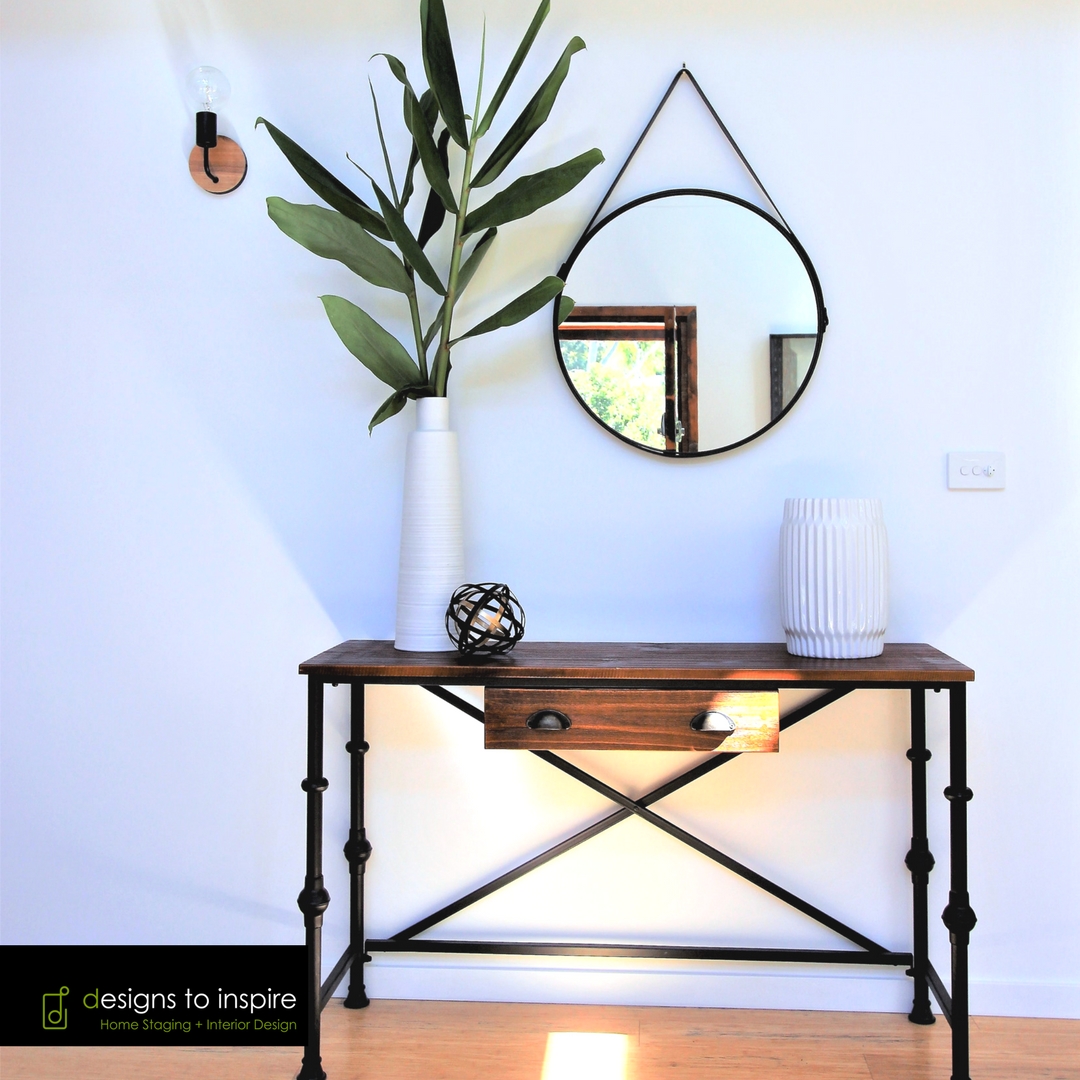 3. Group elements
Layer, layer. layer and did we say 'layer?'. The keys to success with your console styling are building different levels of height and layers. To create your layers you can:
Stack hard bound books together with a decorative object on top
Place decorative items on a tray and see the difference it makes. As a side note, we love how the talented Mr Darren Palmer positions trays on top of old bedroom side tables to enhance their look (genius!)
Group vases with alternating heights together for interest. The added bonus is they no longer need to be stored away!
Add a sculpture as an art aficionado and make a statement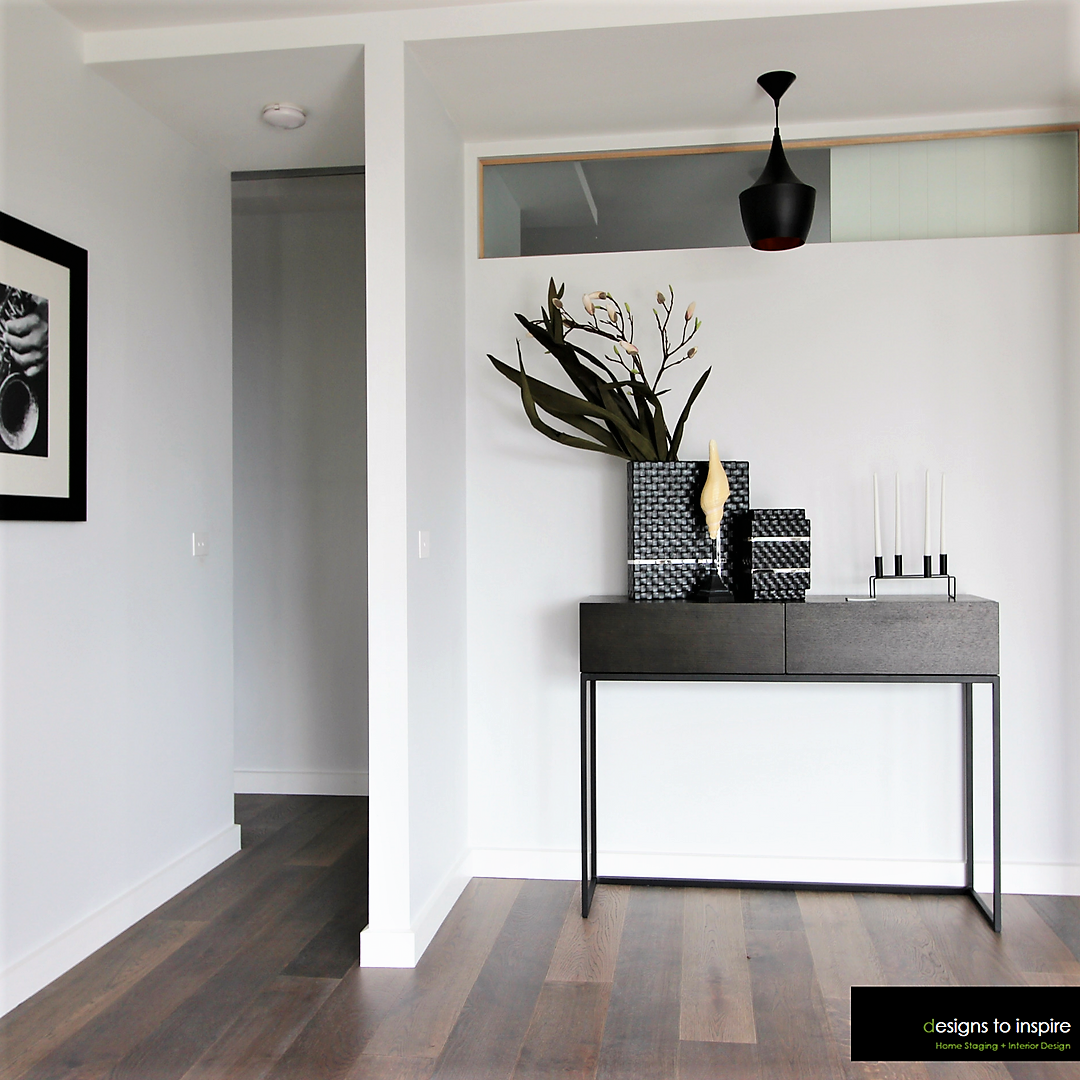 4. Soften with foliage and flowers
Feathery maidenhair ferns, lush magnolia flowers, fiddle fig leaves and orchids bring a touch of green touch to your table. Choose seasonal flowers to celebrate with warm autumnal colours or try branches and twigs for a long lasting display!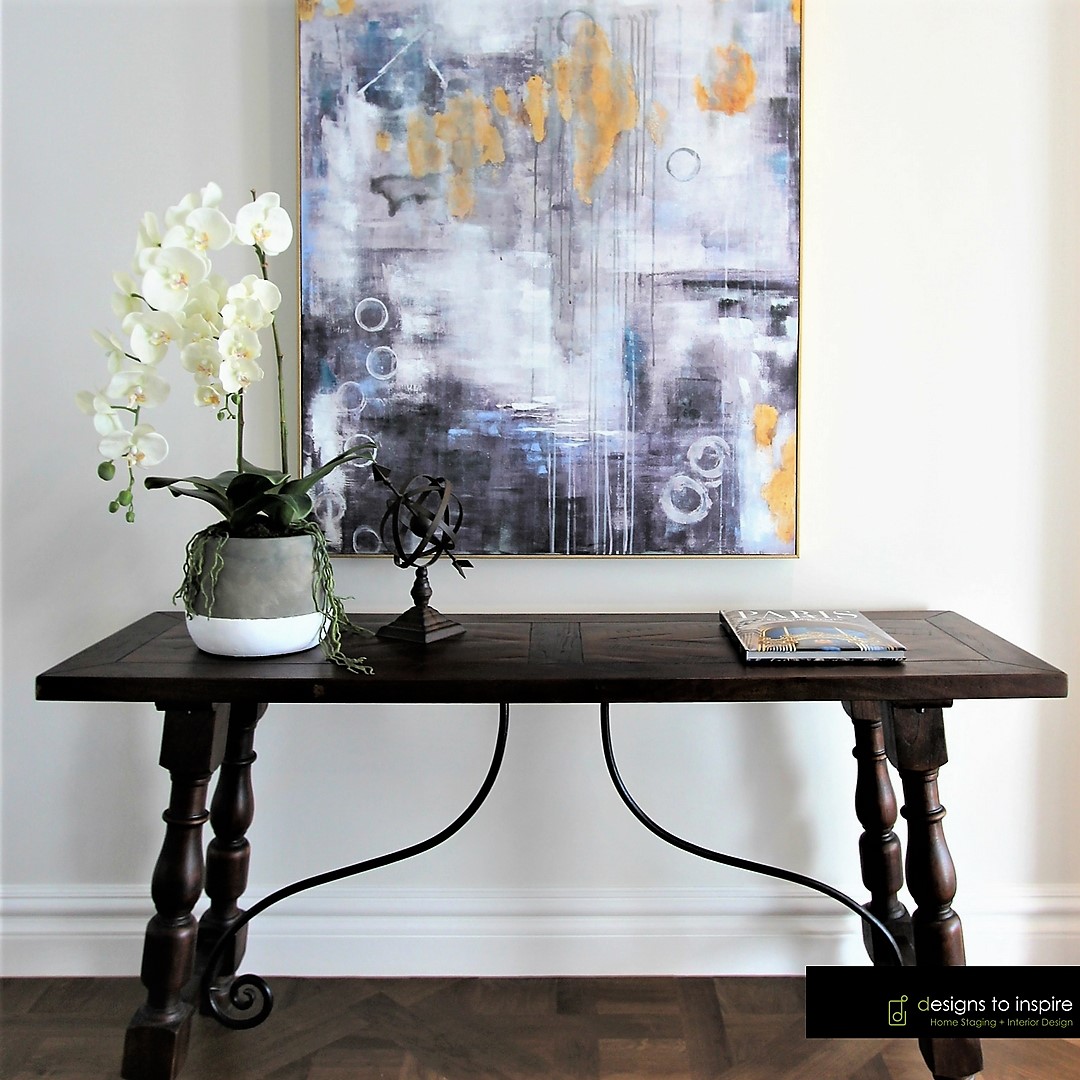 5. Maximise space
Amp up the practical nature of your console. Don't forget to use the space underneath to add baskets for storage of cushions, firewood or shoes. A stool or pair of ottomans underneath a console can turn it into a powder room table or functional workspace.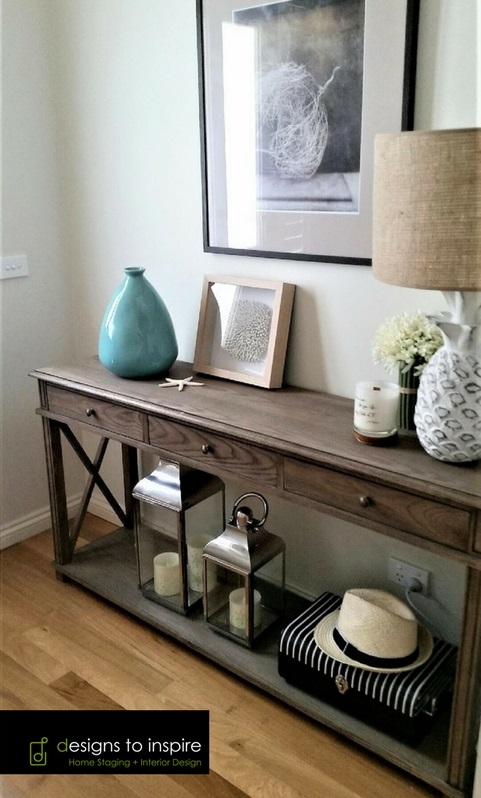 Final words to perfectly style your console
With this newfound knowledge, you'll be able to dissect images of artfully arranged consoles and see how they follow these 5 steps!
A word of caution, to avoid your console looking like a circus, don't go for too many colours. Choose similar tones for decor to create harmony, and then you can add one pop of colour for a welcome burst of delight.
Most of all, have fun playing with the arrangement on your console. When it works, you'll know! And enjoy how guests pause to take in that beautiful new space you've created in your home.
Happy styling!