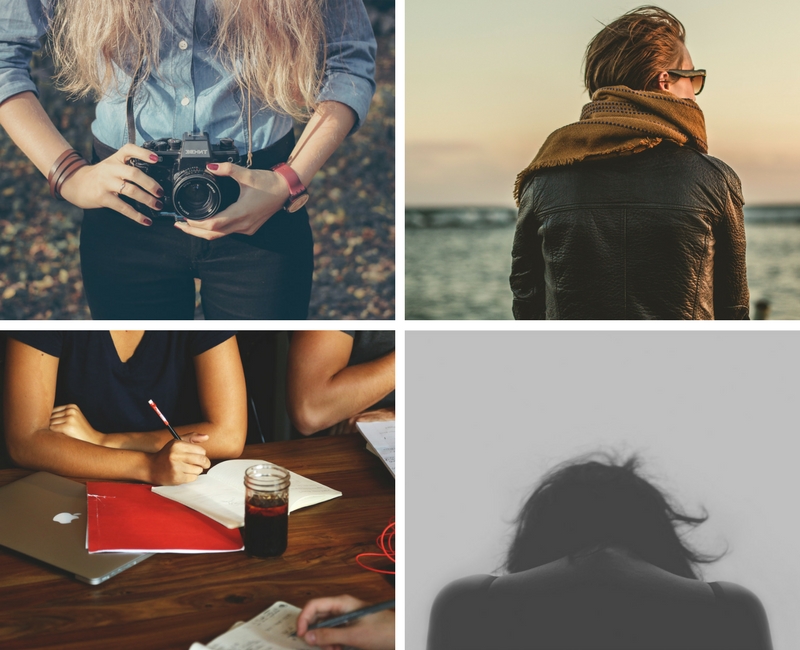 Living Room Style – What Does Yours Say About You?
At Designs to Inspire, we believe your home speaks volumes about your personality and has the trans-formative power to help create the lifestyle you want to lead. As the living room is a key room always on display, we give you a glimpse into some of our designer's favourite living room styles and at the same time, reveal part of their personalities. In this blog we share how you can recreate a similar look. Read on and if you've had the pleasure to work with our fab team, have fun guessing whose room belongs to which stylist (shh, it's our secret!).
Designer embrace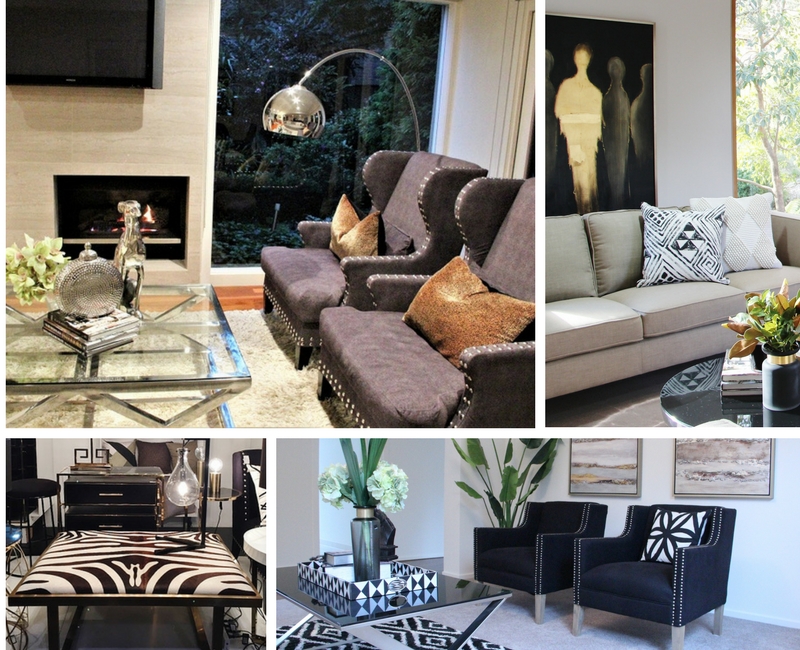 You are: Bold, flamboyant and not afraid of risks. A natural entertainer with the highest standards of order that mere mortals aspire to maintain.
Create the look:
Be daring. Contrast graphic patterns in black and white for a bold look
Choose a pair of occasional chairs that are stately and luxurious
Add luster to glass tables with chrome metal frames. After all, why shy away from drama?
Consider decor that is over sized, polished and eye-catching
Style tip: Balance strong angles and cooler metals by using a shag pile rug or textured wool rug for warmth.
Beach side elegance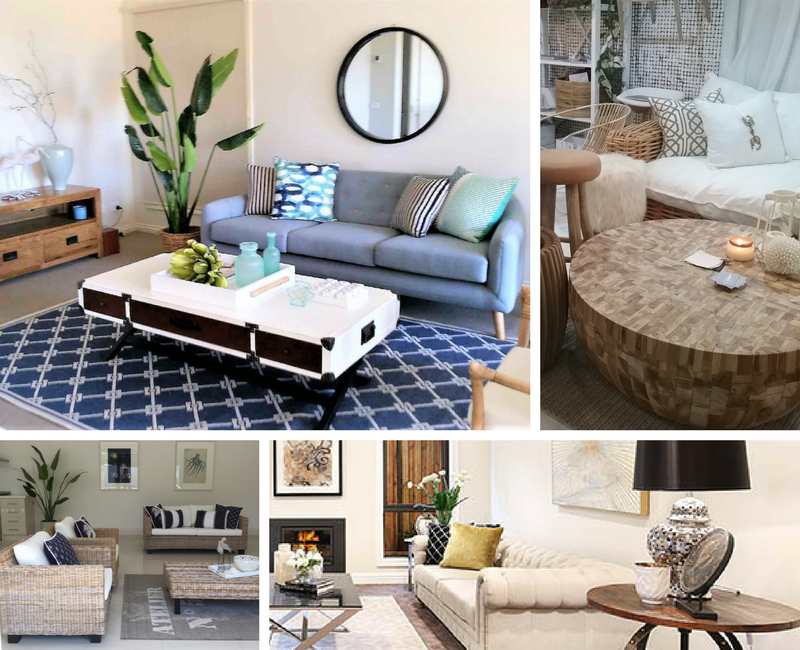 Your personality: Relaxed, calming, a nurturer with classic charm. A gentle spirit.
Create the look:
Choose weathered or light timbers for an airy look
Use a linen throw over a neutral couch to soften the look
Pattern play. At first, it may seem contrary yet patterns need to be paired with more patterns to create a unified scheme. The trick is to choose a similar colour palette to achieve a cohesiveness look
Tactile and natural decor such as driftwood or shells brings the outdoors in
Style tip: Select thinner stripes and diamond patterns for a more contemporary take on the classic Hampton look.
Vibrant modernity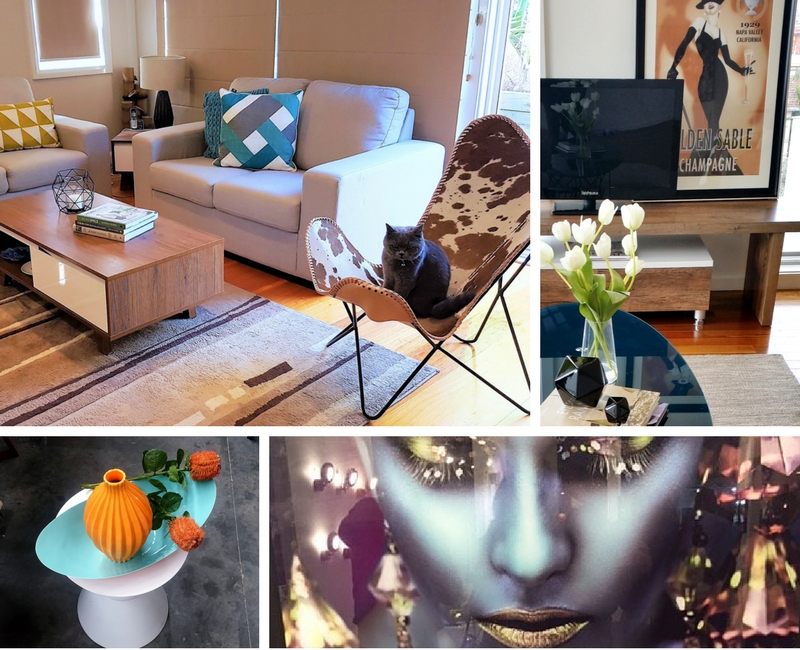 Your philosophy: Life is about making your own fun, taking the lead and enjoying the moment.
Create the look:
Use bright colours to enliven your mood. Tangerines and yellow scream fun
Show off all aspects of your personality and mix eclectic items with modern, clean lines
Brighten up your walls with the photographic art of a sun-drenched beach or a stunning femme fatale. Hip holiday and cocktails, anyone?
Mix different coloured crockery for an all year round celebratory feel to your dining table
Style tip: Balance a youthful vibe with a few classic designer pieces, such as a mid-century butterfly chair.
Tactile sophisticate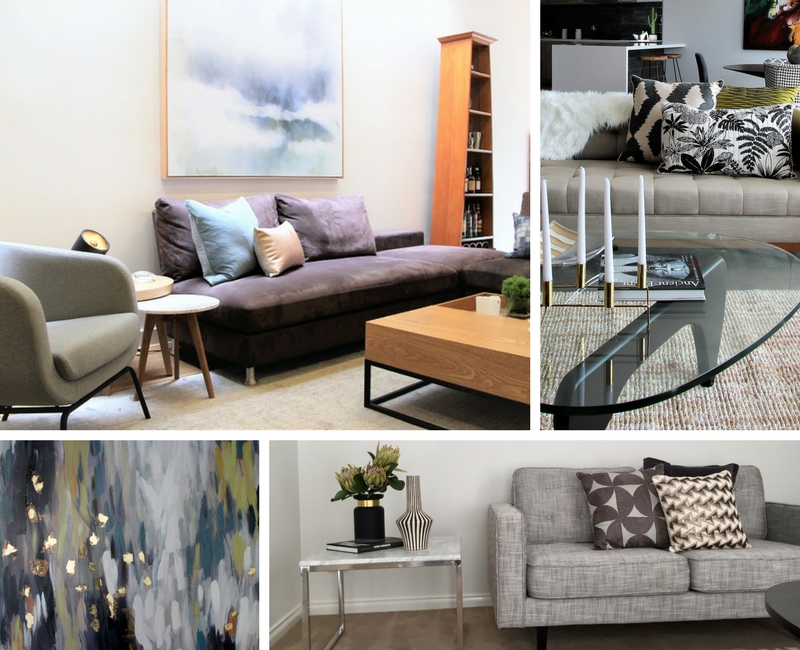 Your personality: Thoughtful and considered, with attention to detail and a love of quality and craftsmanship.
Create the look:
Think textures! Mix sumptuous velvets, timber, marble and metal for textural contrasts
Curated items. Acquire the right pieces over time and don't buy it if you don't love it
Use a sophisticated colour palette that's subdued yet appealing
Style tip: While a paired back is key to this aesthetic, you need to take care to avoid a room looking stiff. So inject some fun with a sequined cushion, a wistful artwork or quirky decor item that has meaning to you.
What's Next?
As your living room will reveal a lot about your personality it's helpful to understand what you want it to say. Finally, if you'd like help to uncover more about your personal style, you try this fun quiz! Enjoy!