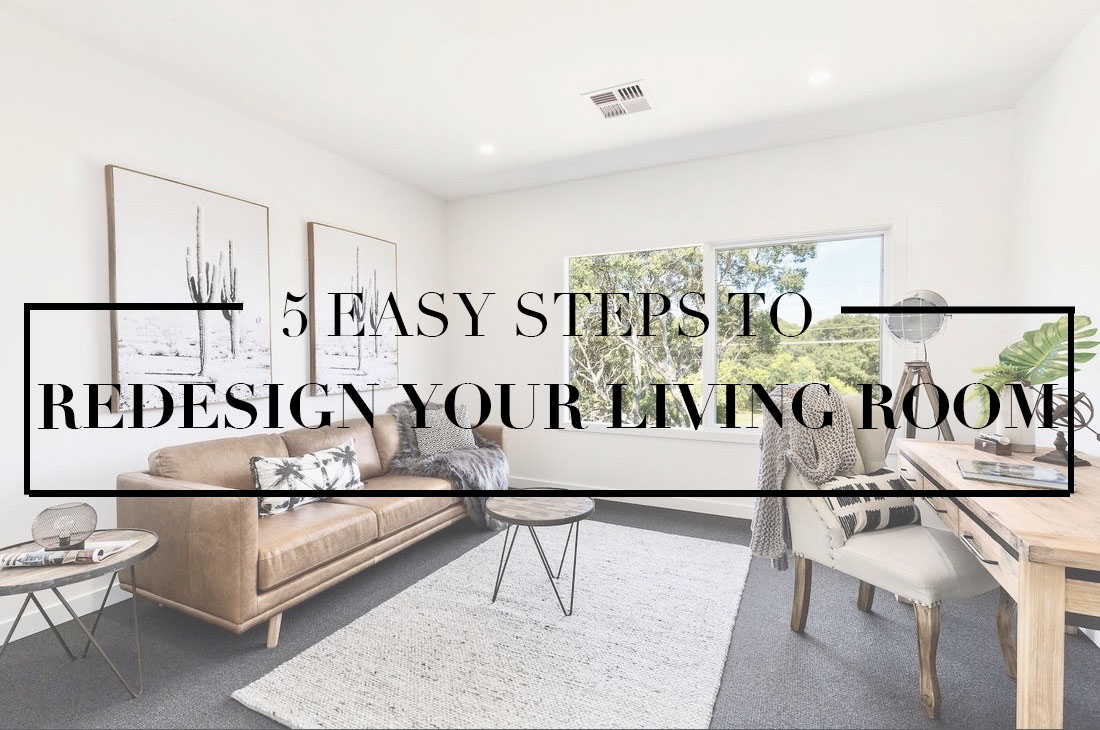 Designing Your Living Room
Tips on how to redesign your living room space
Amid the Covid-19 pandemic, people around the world are mostly staying home. To say that we are all coping well is polarising given the level of comfort one feels at home.
For us fortunate enough to have space, staring at the same four walls may start to feel dreary. But before you reach for the paintbrush, here are some styling ideas for your living room that may help beat the isolation blues.
Follow these easy steps when designing your living room:
1. Organise, Organise, Organise!
With all the time we have in isolation, we may find ourselves sharing small spaces with things that we haven't used let alone looked at since 1999. Embrace one of interior design's sacred rules – 'love it or lose it' – and get clearing.
Georgia's tip: Use stylish wicker baskets or canvas boxes to store small items we still need and use (kids toys, tv remotes, pet toys) which end up on the living room floor or taking up space on the coffee table.
2.Repurpose
Some items that you find while you are organising/decluttering your home can be repurposed in a different space. This is especially helpful at the current time when popping out to the shops during lockdown is restricted.
( a ) Table or Floor Lamps
Give your existing floor lamp or table lamp a fresh new look with new shades. Ambient lighting and task light is not only practical but can change and lift the mood of your living room.
( b) Photos
Framed photos are a great way to change things up.
Georgia's Tip: Pull out old photos that establish a theme (travel photos, wedding photos/ family tree) and frame each in the same black or white frames. These can be hung at varying heights to create a cool gallery effect, or if you prefer symmetry they can be hung evenly either horizontally or vertically.
(c) Books and Ornaments
Whether it's dressing your coffee table or bookshelves in your living room, a collection of books both new and old makes a home feel more cultivated and well-read.
Create a few small stacks of hardback coffee table books on your coffee table and place scented candles on top of the books for a layering effect. You can also add a small grouping of your favourite and sentimental ornaments to the surface of your coffee table or bookshelves.
3. Zoning The Room
Do you have nook or corner in your living room that does not serve a purpose? Create a functional and useful space that will bring you enjoyment and purpose. Consider either a comfy reading nook with a cosy chair and floor lamp, or a small desk to create a useful study nook.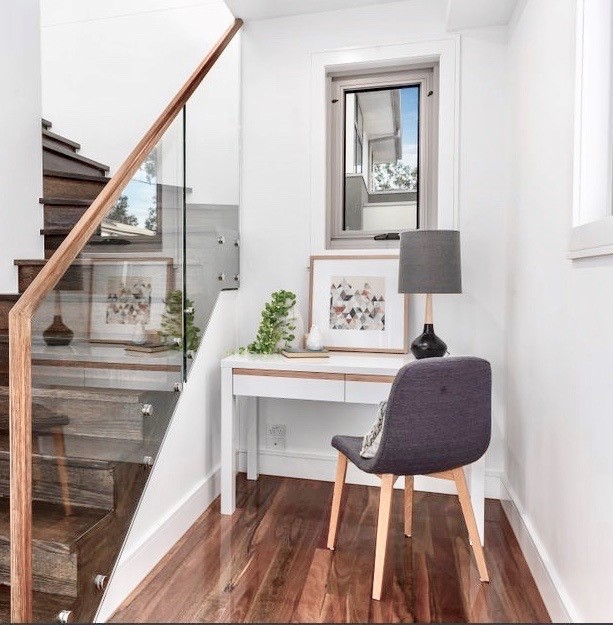 Creating an ideal work environment with a respectable background is especially recommended right now with the increase of virtual meetings. Should you have access to wall paints right now, consider colour blocking one wall or place a piece of art on the wall to give you a great background for your virtual calls in your living room.
4. Bring the Outside In
Plants are also a great zoning tool if you have a large open plan living room. Indoor plants are an easy and affordable way to make a stylish statement to your living room. Plants are also proven to have calming properties and can do wonders to our well-being. Consider varying heights of plants to create interest and place them in similar pots of different sizes.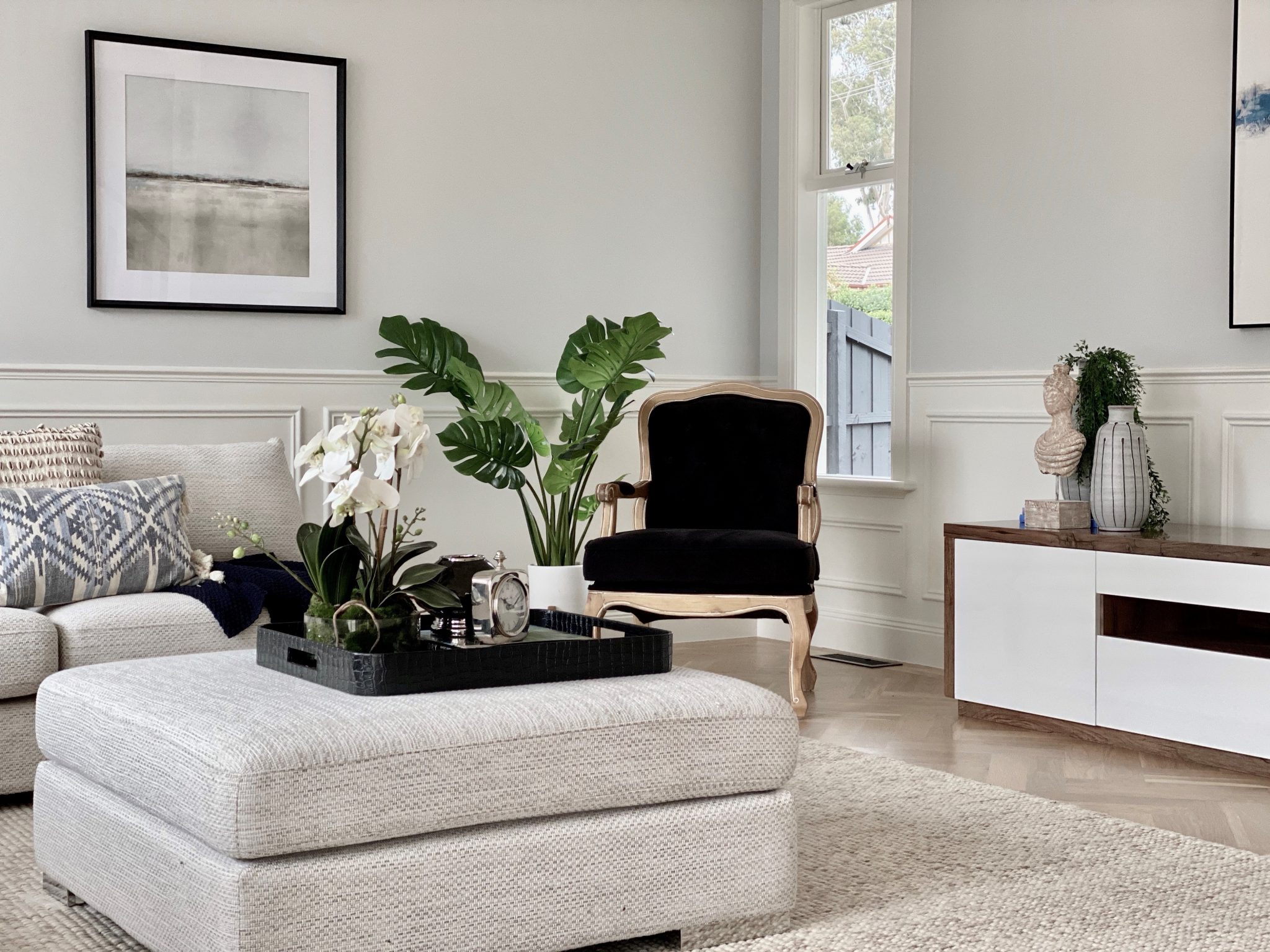 Cutting fresh flowers or foliage from your garden bring the natural element into your home, elevating your senses, and creating a beautiful and stylish display.
5. Add Luxury & Ambience
The living room is usually the centre-piece of a home that showcases your design aesthetic. A well-designed living room is both functional and stylish.
(a) Cushions & Throws
Give new life to your living room sofa by replacing old worn cushions with luxuriously textured and woven designs.
As we head into winter, adding a soft throw or faux fur evokes the feeling of instant warmth and cosiness.  It also creates a sense of opulence and triggers a feeling of relaxation.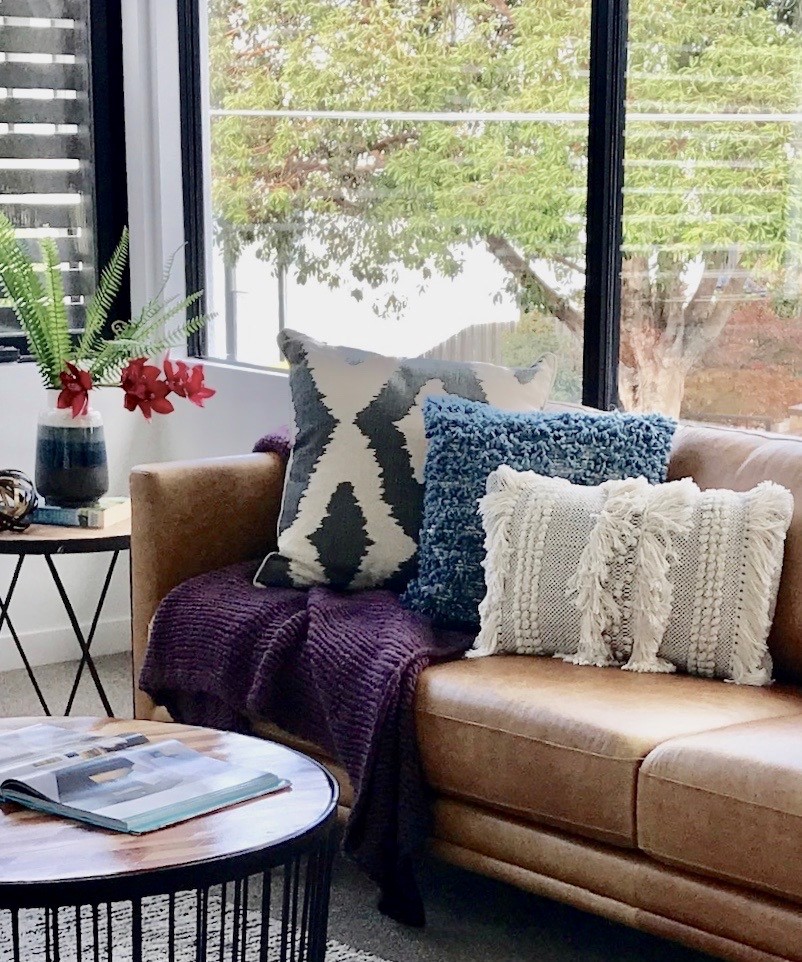 (b) Floor Rug
A rug can transform the look and feel to a room and add comfort and warmth under your feet.
Georgia's tip: As a rule, the rug should be large enough to slide under the front legs of a sofa and chairs in a seating arrangement, unifying the area.
( c ) Curtains
You can also frame your living room windows with elegant sheer curtains that drape to the floor.  This creates ambience and an element of luxury and comfort to any room.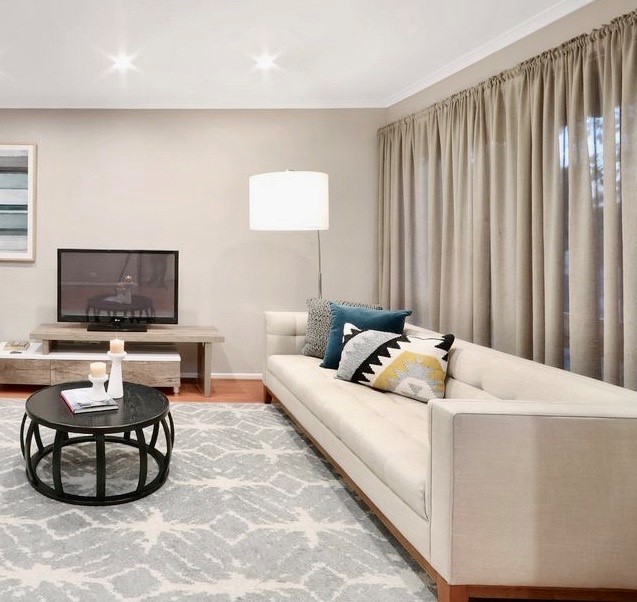 Georgia's tip:  Hang curtains as high and wide as possible to make windows appear larger.