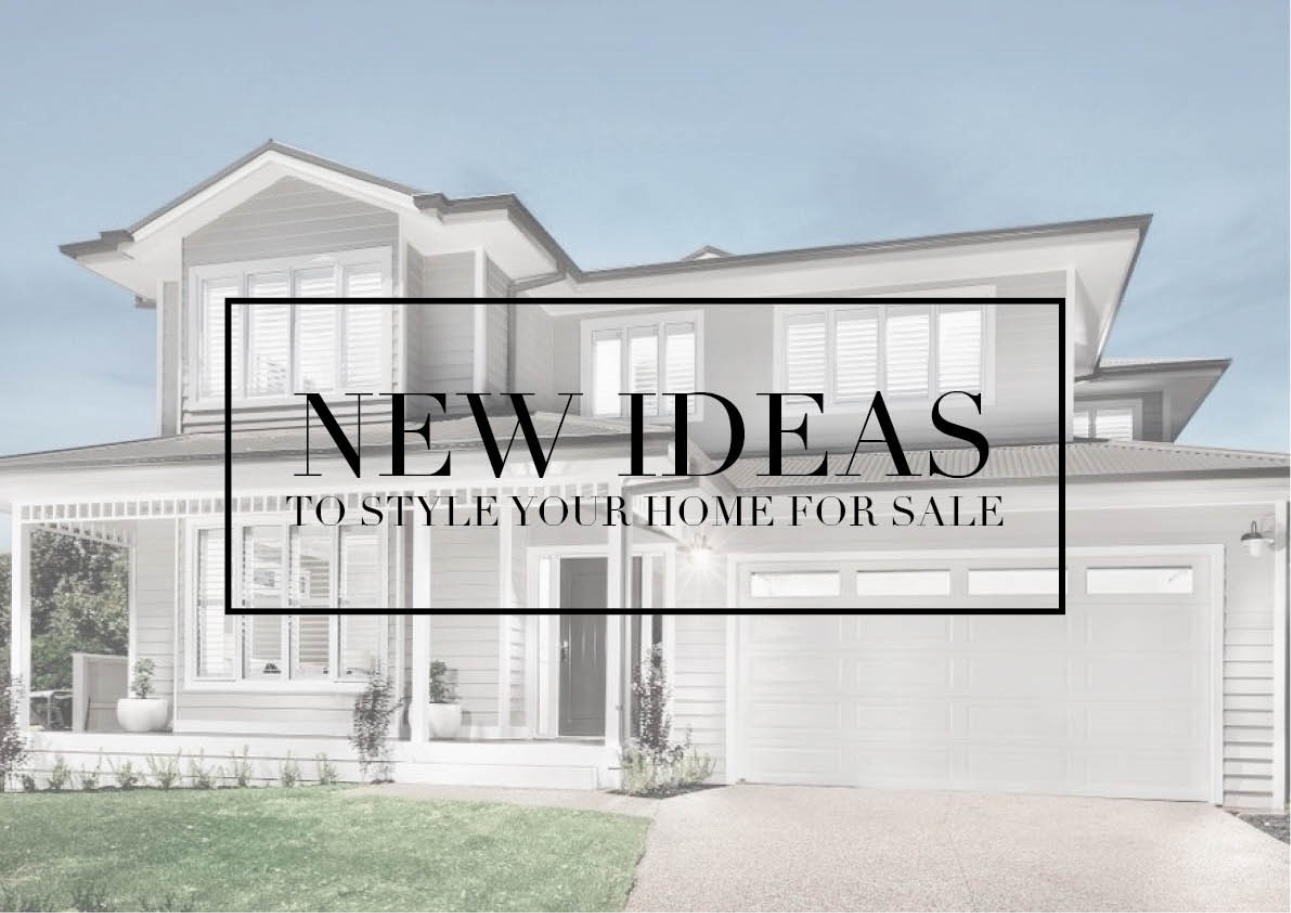 Styling Tips For Selling Your Home
All The Tips For Styling Your Home For Sale
With a new year upon us, home makeovers are often at the very top of our new year's resolutions.
So, whether you are styling your home for sale or to usher in a new decade, we have some ideas to inspire your inner interior designer.
How To Style Your Home For Selling
Inside the Home
By the end of the year, most homes are filled with items that don't seem to belong or aren't needed any longer.  The new year is a chance for us to take stock and declutter by donating or selling those items.  By removing unnecessary items & furniture, you will find your rooms look more spacious and surprisingly bigger.
Outside the Home
The garden often gets neglected as the year winds down, yet it is one of the most important aspects of the home when selling. First impressions are crucial and can either make or break a sale. Repair patchy and thinning lawns and replace tired looking plants to give your home a fresh look without splurging on landscaping.
TIP: Decorating your front porch with some potted plants can create a beautiful first impression and boost curb appeal.  Place either a grouping of 2-3 potted plants, or one on either side of the front door for an instant facelift and a welcoming appeal.
Painting
Sprucing up your wall colour is one way of updating your home. Going neutral with white walls plays it safe, and you can add colour through artwork or prints and add more warmth with rugs, cushions and throws.
Replacement
Removing old worn carpets and polishing your boards can dramatically improve the look of your space. Carpets retain odors and dust, therefore your home will instantly smell, look and feel so much cleaner. If your budget allows, replace heavy patterned curtains with lighter and clean line window coverings.  This will instantly update a room, provide more light and give the illusion of more space.  The most popular and cost effective window coverings are dual roller blinds and faux timber venetians.
Bathrooms and kitchens can benefit from a facelift by replacing cabinet knobs/ handles and revamping the look of your cabinet doors with a coat of paint.  Old bath tubs, vanities and shower bases can also be painted to give a modern and fresh clean look.
TIP: Dulux has a renovation range for tiles and benchtops.  Also don't forget to fix those leaky taps !!!
Repairs
Visible areas of external weathering around window frames and more importantly the front door, should all be sanded, filled and repainted.  Old weathered concrete patios and steps to the front porch, can be given an instant new look by painting over with a hard wearing concrete paint. This is an easy and affordable way to add value to your home.  Dark shades of grey are the most popular look.
Extra Styling Tips For Selling Your Home
LIGHT IT UP!
Never underestimate the importance of natural light. Pull back curtains, roll up blinds, and turn on the lights.   Where there is limited lighting, a great option can be to update the globes and compliment ceiling lights with table or floor lamps. Warm globes add ambience and can instantly change the feel of a room. To create a visually clean line space, consider replacing pendant ceiling lamps with downlights, especially in small low ceiling rooms.
To brighten up dark nooks around your home, hanging a mirror on the wall or above a mantel display will help reflect light throughout the space.
Final Words
We hope we have given you some inspiration for styling your home. Whether it is for making your home stand out in the ever-competitive housing market or making your home an aesthetically stunning haven – Happy Styling!
P.S. Check out our other blogs on topics, such as choosing the right property stylist or designing and staging your living room, for the latest tips!
The DTI Team xx