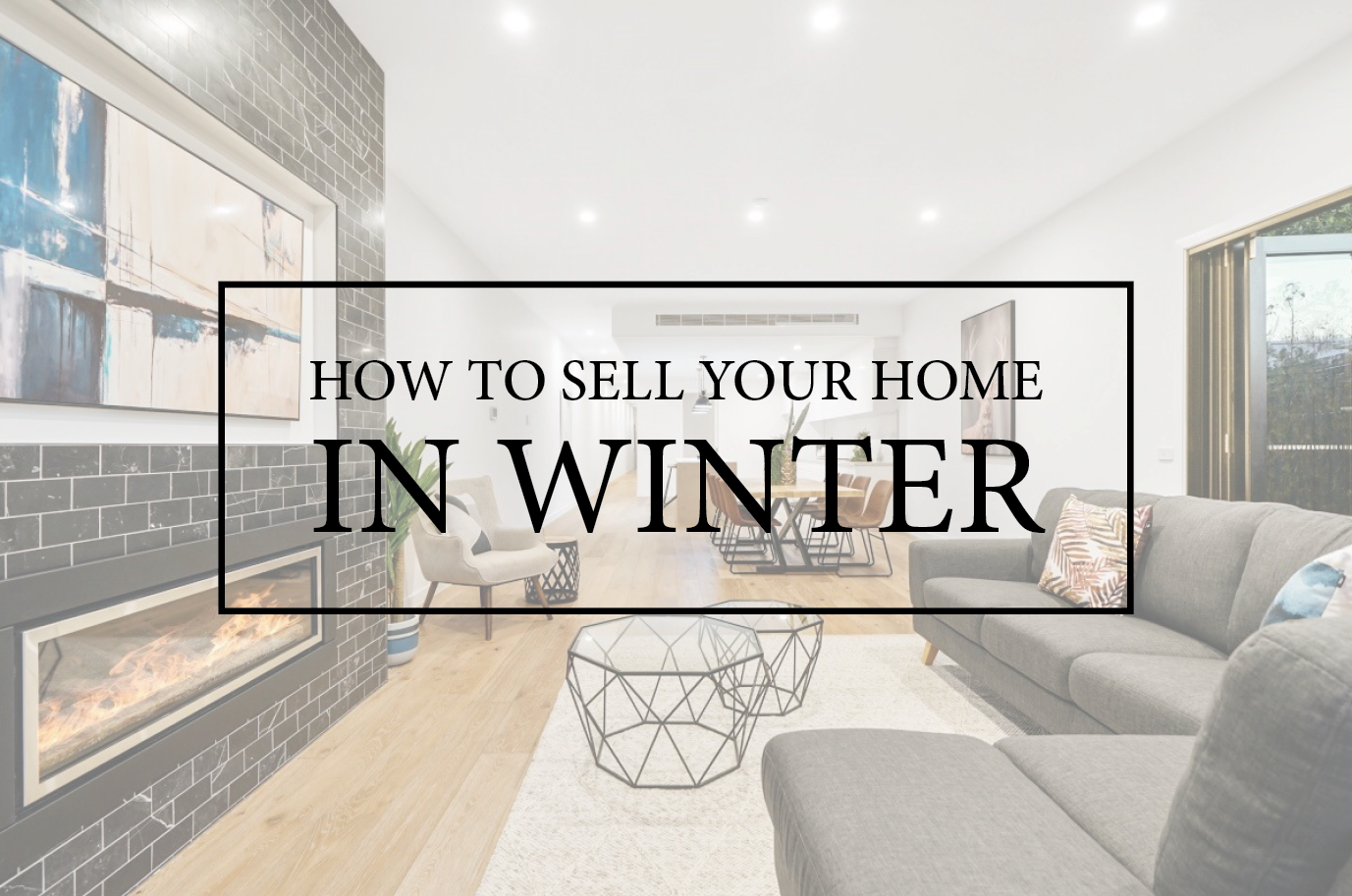 How to Sell Your Home in Winter (The Snuggle is REAL)
If you're looking to sell in winter, you can enjoy a few advantages.
There's less competition in winter because many sellers opt to put their homes on the market during the spring instead.  This means there may be fewer houses on the market, driving up the demand amongst buyers.
However, regardless of the lack of competition, it's as important as EVER your home is a standout in the winter months, in order to leave a lasting impression
We've got some ingenious (& often overlooked) tips on how to get the best sale price… in WINTER!
1. Let there be Light
As the mercury falls and the day shorten, it's important to capture as much natural light as possible.
Draw back the curtains, pull up the blinds and let the winter sun stream through.
Important note: ensure windows are squeaky clean inside and out !!!
Turn on all lights especially if it's a grey day, you want your buyers to actually be able to see your property.
Compliment ceiling lights with table or floor lamps and opt for warm globes over cooler options.
Lighting adds ambience and drama and can also make your room feel larger.
Bonus Tip: To brighten up dark areas in a room, hang a mirror on the wall or above a mantel display. This will help reflect light throughout your space.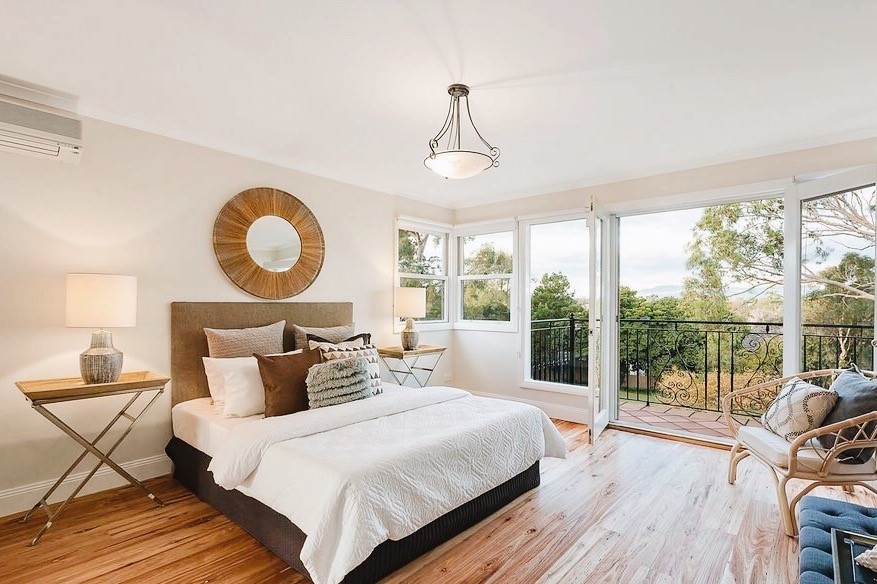 2. Turn up the Heat
Inside:
At least half hour before every open, turn on the heating.  It's better to heat the house a degree or two warmer than usual and then set the temperature to normal.
You want the temperature inside to be comfortable and to give the buyer more incentive to stay longer, especially on a cold day.
Heating also helps to dry out bathrooms from any condensation and removes any dampness.
If you have a fireplace, then winter is the perfect time of the year to show off one of your home's most appealing features.
Nothing is more cosy and relaxing than a burning fire on a cold winter's day.
Outside:
Outdoor entertaining areas can also be showcased in the colder months.
Investing in an outdoor gas heater and installing café/alfresco blinds, is particularly appealing for young families.
It shows an extra living space that can be used comfortably throughout the colder months and can help to add value to your home.
Hot Tip: Keeping the outdoors presentable in winter is just as important than any other time of the year.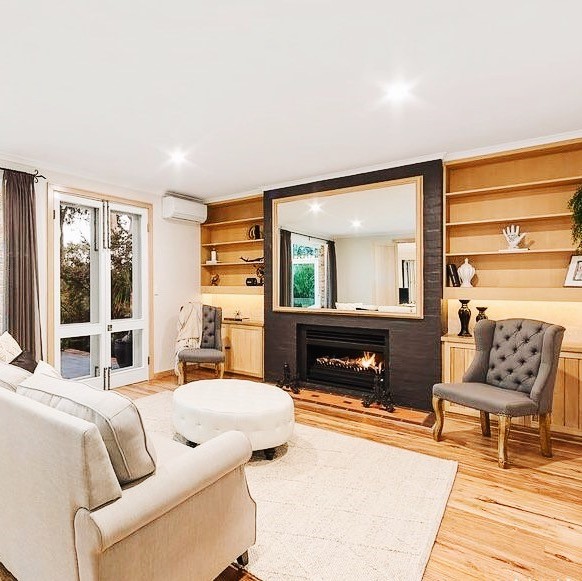 3. Create the Mood
Winter is the PERFECT time to create warmth and character by adding layers.
You want all bedrooms and living areas to appear especially warm, cosy and inviting.
Using soft fluffy throw rugs, plump feathered cushions and plush floor rugs all evoke a sense of warmth and cosiness in a home.
Colours in rich jewel tones of green, navy, plum and mustard paired with neutral colours add a sense of luxury and warmth, especially in velvet textures and faux furs.
Adding a few lit candles with soft music in the back ground and with the smell of cookies baking, all help to play with the senses and make the home feel cosier and inviting (We know you're feeling relaxed already!)
Adding plants indoors has made a huge comeback and help to add life to a room especially on a dark and dreary day.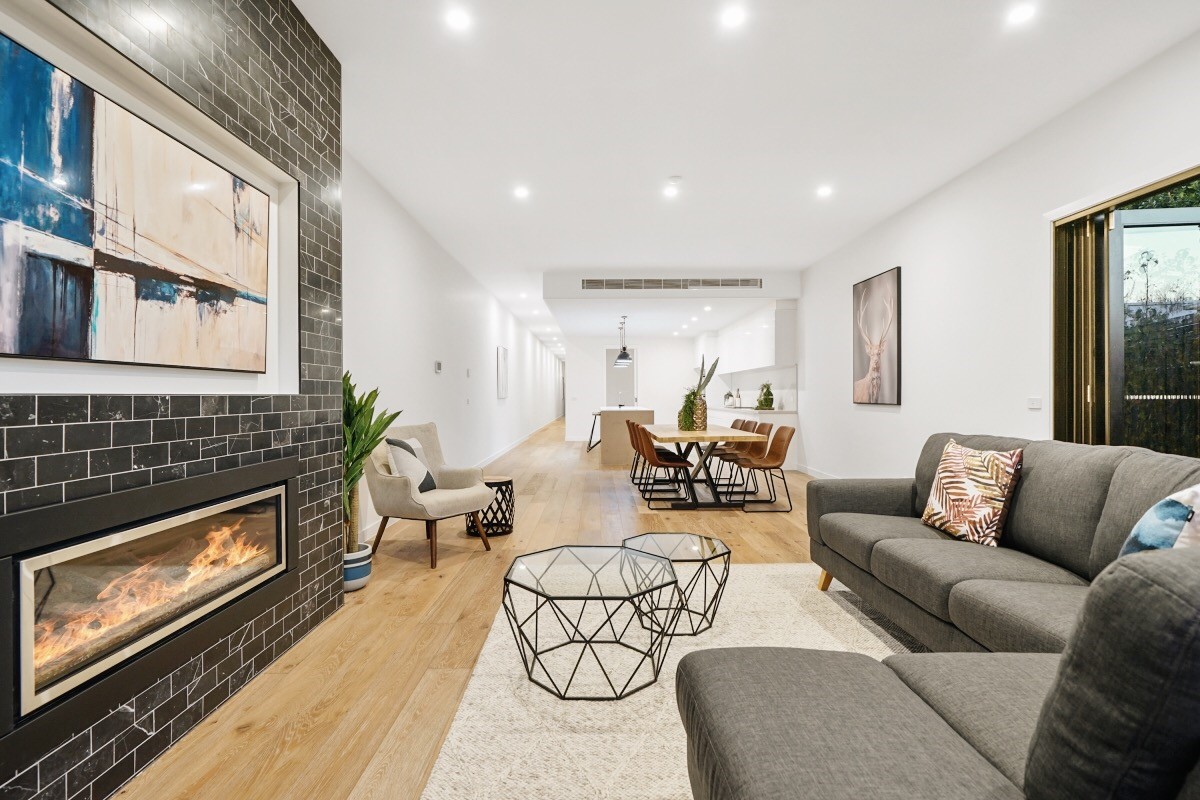 4. Finishing touches
Purchasing a new doormat ensures the outdoors don't get brought in during open for inspections. This means all your hard work cleaning won't be in vain (we got you).
Another way of ensuring maximum cleanliness is by requesting that shoes be taken off before entering. This is not an uncommon request, and it not only helps to keep he floors clean but also shows a sense of pride and assurance to buyers that your home is respected and well looked after.
Happy Selling!
The DTI Team xx